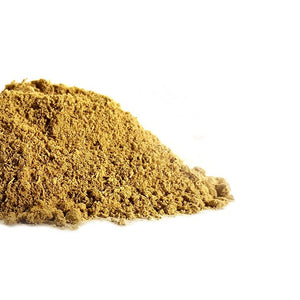 Kava Kava Root Powder is a natural root powder from the Pacific Islands. It is primarily used to promote a feeling of relaxation, pain relief, and euphoria. We source our premium Kava Kava Root Powder directly from the best suppliers on the island of Vanuatu. All of our Kava Kava Root Powder has been lab tested for quality and cleanliness. 
A normal serving of Kava Kava Root Powder is between 2 and 4 tablespoons. It is generally mixed or blended with your choice of milk. We recommend the use of coconut milk or even coconut cream because the alkaloids in Kava Kava are fat soluble, meaning they have to be mixed with fat in order for you to truly feel the effects. After mixing or blending you will want to strain the Kava Kava powder out of your mixture with a fine strainer or a cheese cloth. (We sell muslin bags for straining!) Be sure to really squeeze all the liquid out of the soaked powder in order to retain those active alkaloids!     (For easier preparation check out our Instant Kava Kava Root Powder)
Kava Kava beverages have an earthy flavor but are much less bitter than kratom leaf powder. They pair well with island flavors such as coconut, mango, or pineapple. 
Precautions: Excessive consumption can impair your ability to drive or operate heavy machinery. Consult with a physician before use if you are pregnant or nursing.